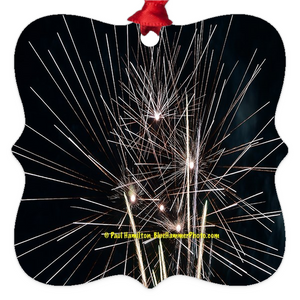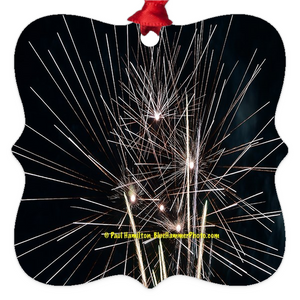 tree ornaments (2 x 2")-- fireworks 103 A&B
ChromaLuxe—also used for high-definition metal prints—is made from 100% recycled aluminum.
"By infusing dyes directly into specially coated aluminum, the results are outstandingly clear and vibrant with exceptional detail and resolutions. Instead of printing images directly on the surface, which may scratch easily, the image is infused into the coating to provide permanent protection."